11 Easy Bible Crafts For Kids – Non Crafty Mom Edition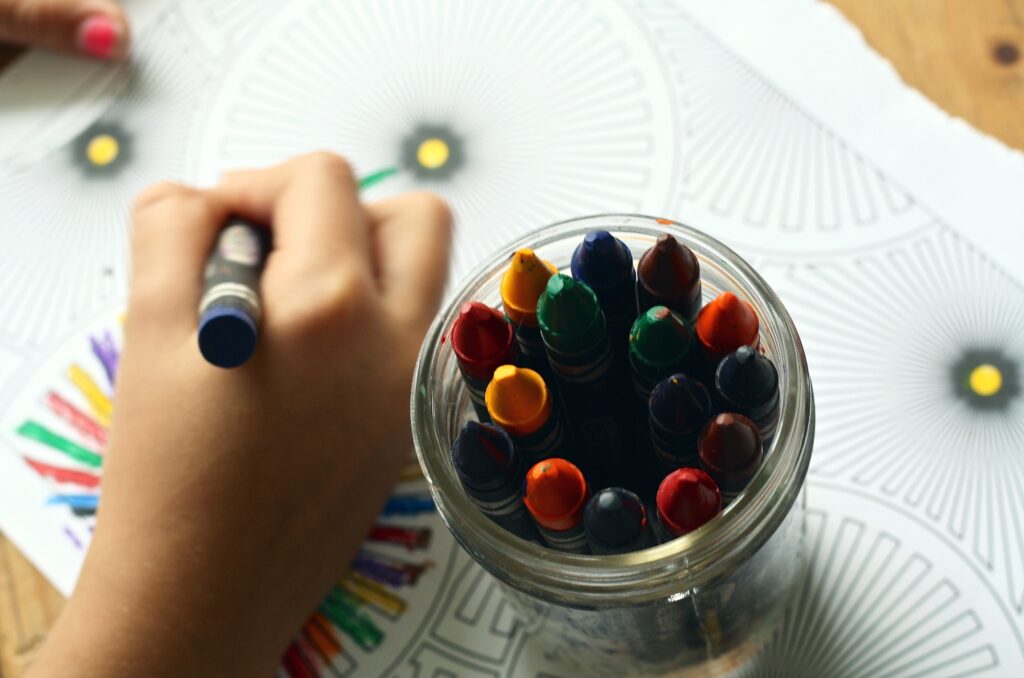 Are you looking for easy Bible crafts you can do with your kids while teaching them about Jesus? Do you need some easy craft ideas for your kids classes at church? Well, look no further we have some easy craft ideas to share with you.
This post may contain affiliate links. You can read my full affiliate disclosure here.
Bible Crafts For Kids
Jesus Calms The Storm Bible Craft
I like crafts that are super easy and have things I typically have in my home. Hands up if you have a paper plate. How about scissors and glue? Any paper? Well guess what? You have everything you need for this craft idea from Marina at Mommy Snippets. This Jesus Calms the storm craft is not only a fun activity to do with kids but it teaches one of our most favorite bible stories. In this bible story, Jesus calms the storm on the sea. This story is found in Mark 4:35-41 and reminds us that God is very powerful and we can count on him to take care of us.
Colour By Number Bible Craft
Parents try their best not to have favorites but in the bible we have a story about a family that had a favorite son. This story is found in Genesis 37 and speaks of a son, Joseph who his father loved so much that he gave him a very special coat. Jesus Rolon at Crafting the Word of God has a colour by number for Joseph's coat of many colours which after colouring, your child can cut it out and paste it in a paper plate.
Garden of Eden Bible Craft
God told Adam and Eve in the garden of Eden that there was a tree they should not eat of. They however chose to disobey. In this easy craft activity, kids will create 2 trees from the various options presented by Karen and Grace at KGM crafts then they can retell the story of the fall using the trees they created.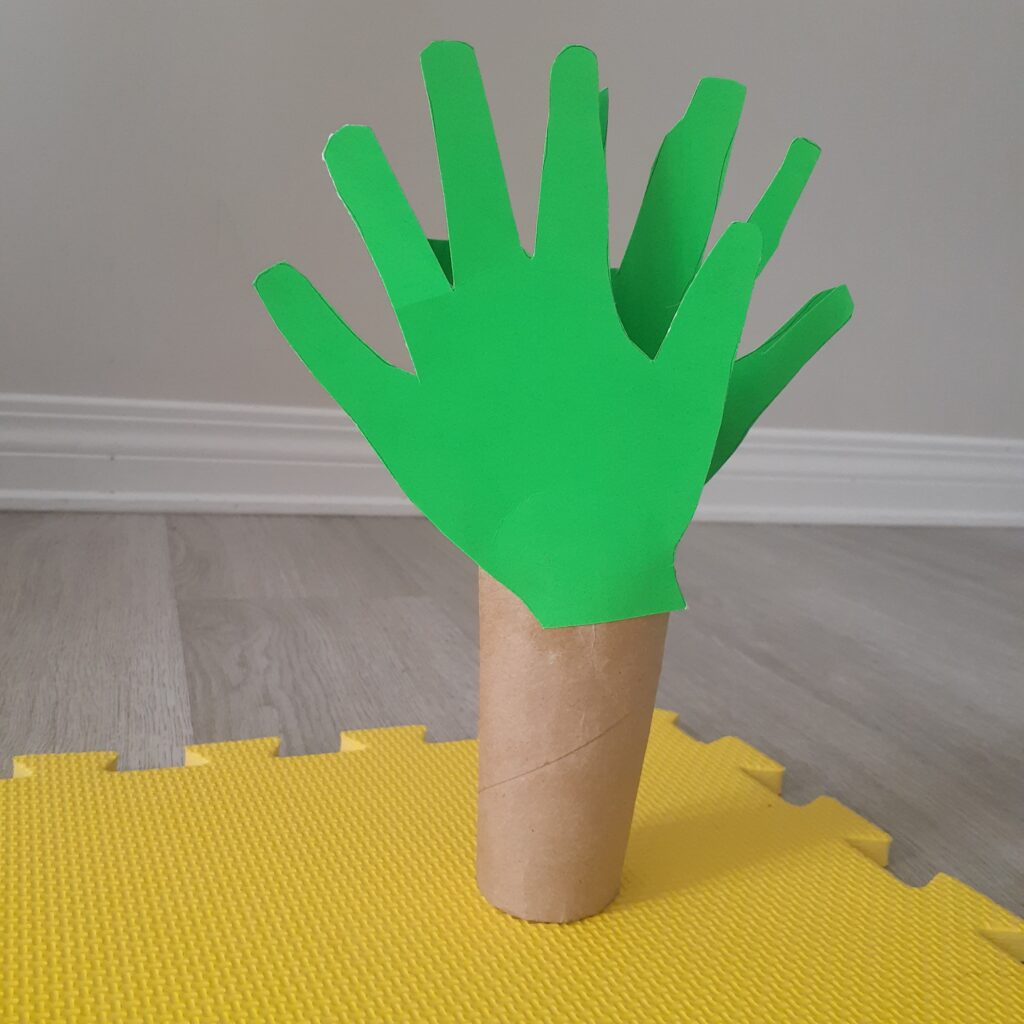 Daniel in the Lions Den Bible Craft
Every kid learns the story about Daniel in the lions den. This is an easy craft that helps kids remember the story of how God kept Daniel safe from the lions. Visit Becca Foxwell on fun365 for the free bible verse and tracer printables needed to make this craft. She has many wonderful step by step pictures for this craft.
Religious Celebrations Craft
Easter Bible Craft
One religious celebration that Christians have is Easter. This is a time when we celebrate the death of Jesus for our sins. The Sunday before Easter is known as Palm Sunday. This day is a reminder of when Jesus rode into Jerusalem on a donkey before he died for us. This story is found in Mark 11:1-3. You can read this story with your kids then do a craft about Palm Sunday. The kids first community has lots of Palm Sunday craft check it out.
Christmas Bible Craft
Another time Christians celebrate is Christmas. This is a time when we remember that Jesus came to earth as a baby in preparation to die for our sins. The story of Jesus' birth is found in Matthew 1-2. Ana at Mommy's Bundle has lots of angel crafts that you can choose from.
Thanksgiving Bible Craft
Psalm 92 tells us that it is a good thing to give thanks to the Lord. Thanksgiving is always a great time for bible craft. Check out Spaceships and Laser Beams they have some thanksgiving craft you will like.
Baptism Bible Craft
Another wonderful celebration we have as Christians is baptism. When someone gets baptized we celebrate that they have accepted Jesus as their Saviour and are about to begin a new life. Ministry to Children has some great craft activities for kids centered around baptism and the new life in Jesus Christ. We liked the simple bible craft idea of creating a baptism water drop decoration.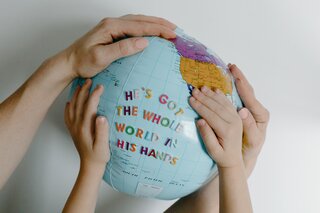 Religious Symbols and Themes Craft
Cross Bible Craft
The cross is a key element in Christianity. It reminds us of the sacrifice Jesus made on our behalf when he died for our sins and gave us a "clean slate". Lacy has some cross kids craft ideas over on her blog Catholic icing.
Prayer Bible Craft
Prayer is an all important element for Christians. This is the method we use to talk with God. Teaching kids about prayer is essential for there development in Christianity. Yara at sea of knowledge has some prayer craft ideas for kids. Enjoy starting the prayer journal or make your prayer hand craft; be sure there is a prayer craft waiting for you.
Armour of God Bible Craft
Its important to put on the whole armour of God so that we can fight against the enemy. Teach your kids about the Armour of God by doing craft. An easy craft to start with is the sword of the spirit craft found on Alicia's blog. It's a simple craft and its beautiful.
Well, that rounds up all my simple craft ideas for now. Enjoy them and let me know how it goes.