8 Exciting Christian Family Board Games You Will Want to Play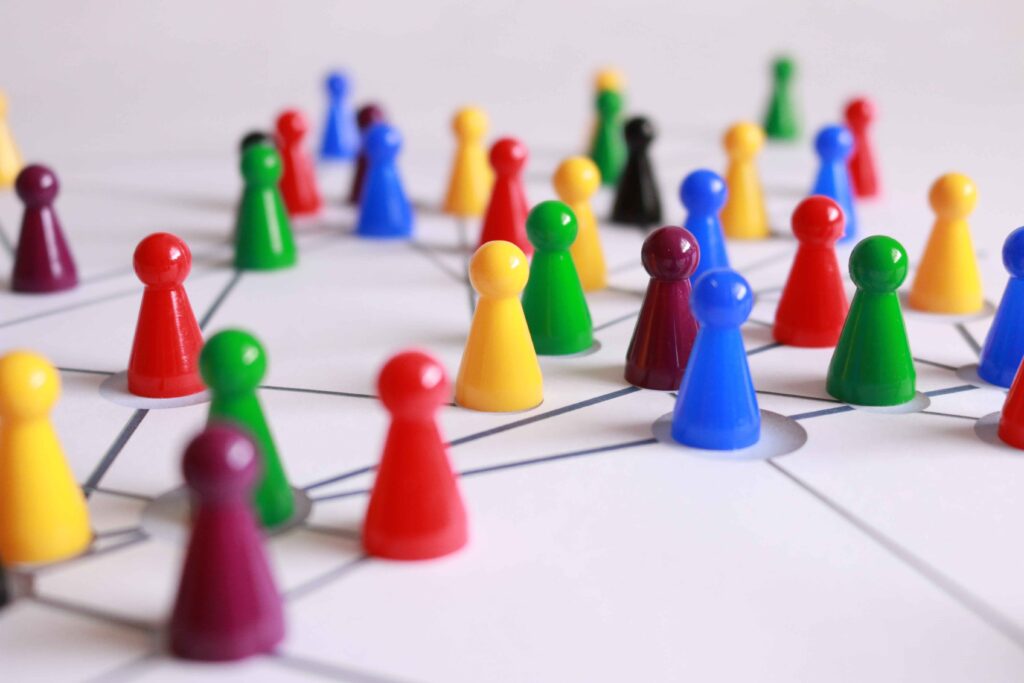 What games are Christian friendly? Are there any christian family board games? Well, there are games which are christian friendly and there are many christian family board games. These games can range from classic board games with a Christian twist, to games specifically designed to teach Bible stories and lessons. In this post we will talk about some of the best christian family board games you and your family can enjoy along with some christian themed card games for families.
Benefits of Christian Board Games
Christian family board games are a fun and interactive way to bring families together while also instilling Christian values. Playing christian family board games have benefits. These include
Bonding with family and friends
Helps with cognitive, social and emotional development
Helps with literacy and numeracy
Increases bible knowledge
Is There A Christian Monopoly Game?
If you ever wondered if there is a christian version of the game monopoly, the answer is yes. It is a popular Christian board game known as "Bibleopoly," and is very similar to the classic game of Monopoly but with a biblical theme. Players move around the board buying and selling properties based on stories and locations from the Bible. Here is a quick summary of Bibleopoly:
This is a Christian board game version of the popular game Monopoly
Bibleopoly pieces include six steeples, six cornerstones, eighteen bricks, faith/contingency cards, abyss cards, deeds, offering and dice
It has a Bibleopoly quick start card or sheet
This bible board game is for 2-6 Players ages 8 and older
Players can choose traditional play or the one hour version of this game
This bible board game has spaces on the board named after places and events in the bible
This Christian board game makes good deeds the key and not wealth accumulation
The aim of this fun bible board game is to be the first player to build a church in one of the bible cities
You can see our full review on Bibleopoly for additional details.
Christian Family Board Games-Noah's Ark Board Game
Noah's ark board game, is for 2 or more players aged three years and older. Players set the ark on a balancing stand and take turns placing the animals on the ark with the goal being not to tip the ark. The ark is delicately balanced, so players need to be careful where they place the animals as whoever tips over the ark is the loser.
This game enhances spatial awareness and hand eye coordination. It comes with many types of animals and a corresponding card with more information about the animals, giving you a great opportunity to learn. It also comes with an animal facts book. This game is lots of fun and is easily one of the best christian family board games available for kids.
Christian Family Board Games-The Action Bible Guess It Game
Looking for christian family board games that let you guess a person, place or thing? Do your kids love The Action Bible? If you answered yes to these questions then your family will love The Action Bible Guess-It Game.
Features include:
99 Oversized Cards that have 20 clues each
Quick Reference Guide for where you can find the story in The Action Bible
Instruction Card with three ways to play
For 2 or more players ages 8 and older
A card you may find in this game could be something like "What field am I in?" The answer? A mustard seed. This is not the easiest game to play as some questions can be vague however if you and your family are up for a challenge then show case your bible knowledge with this game. It can also help to increase bible knowledge as you play for family game night, at school or when travelling.
Christian Family Board Games- Let's Have Church
This board games come with:
1 Church Music Timer
250 Playing Cards
2 Dry Erase Boards
2 Dry Erase Markers
Rules of Play
Lets Have Church is one of the best christian family board games for persons with a "churched background". This game has a variety of cards and activities for the players 13 years or older who can get to act out favorite Bible phrases, draw and guess if a saying is from the bible or just a 'Church Folk' cliche. This game is loads of fun for you and the family.
Family Bible Games Online
There are many games you can play as a family online. Some of tese christian family games include Heroes and play the bible.
The game heroes, presents various characters in the Bible as heroes. You get to know these characters more by answering questions. Each correct answer gives you "manna" and "experience point" or XP and as you get more points, you access to more heroes and thus more play.
This game has great sound effects, a multiplayer mode and has no advertisements which is great. You can download the app from the App Store or Play Store.
Play the Bible ultimate verses is another bible game with a multiplayer mode in which you can play one on one or in groups. In this game you match lettered tiles with similar colors to form a bible verse. You can download this game from the App Store or Play Store.
Christian Themed Card Family Games
In addition to traditional board games, there are also a variety of Christian-themed card games and trivia games available that can be played by the whole family. Apples to Apples is one example. "Bible Trivia" is another popular option for families who want to test their knowledge of the Bible.
Apples to Apples: Bible Edition
Another example of a great family game is "Apples to Apples: Bible Edition," which is a fun and educational game that challenges players to match words and phrases to various Bible stories and concepts. You select the card from your hand that you think is best described by a card played by the judge. Cards focus on categories such as people, places, things and events from the Bible along with people from church history both Protestant and Catholic including; Billy Graham, Mother Theresa, Martin Luther, Pope John Paul II. All the Scripture quotes are KJV. This game is for ages 8 years and older.
Bible Trivia has over 700 questions to challenge players in knowledge related to the history, heroic characters, and inspirational messages found in both the Old and New Testaments. When players answer questions correctly about people, places, and events found in the Scriptures they move forward on the path. The first player to reach Finish wins! This game is for two to four players over the age of seven.
Christian Family Board Games
Overall, Christian family board games are a great way to bring families together while also teaching important lessons about faith and morality. If you are out of christian family game night ideas, don't overlook playing christian family games and specifically christian family board games. Some of the best bible board games we showcased above include Bibleopoly and the Noah's ark board game. With so many options available, there's sure to be a game that everyone in the family will enjoy. Will it be the bible board games online or will it the bible themed card games? Let us know which games you played in the comments below.