6 Great Books for Kids To Have On Their Summer Bucket List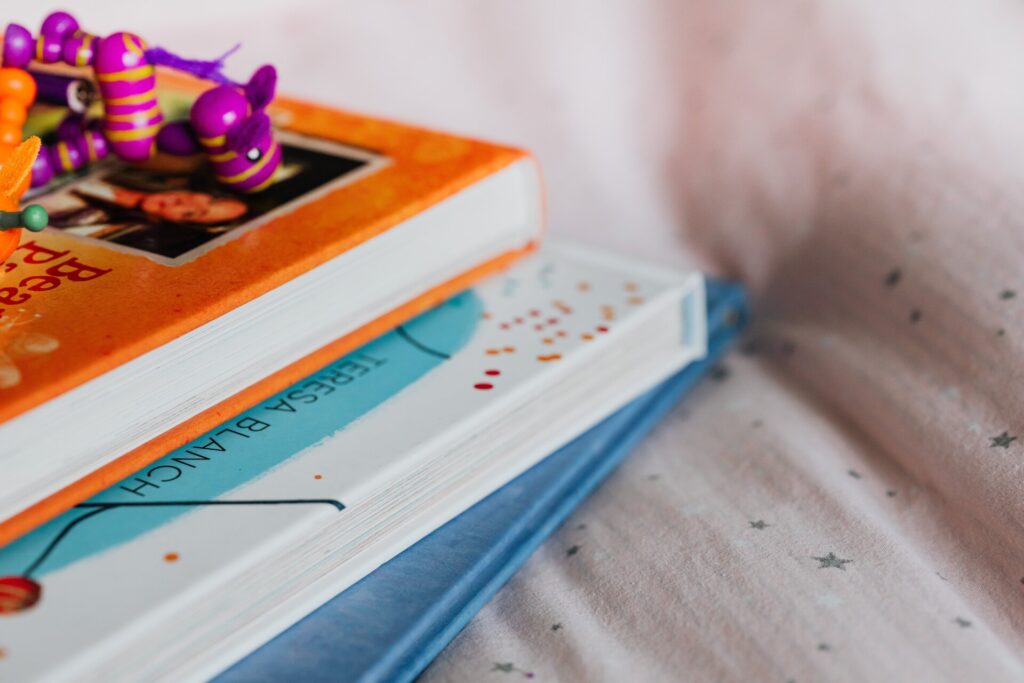 Have you already made your summer bucket list? Well, its summer! Hooray! You get to enjoy the outdoors and do all the wonderful things you have been dreaming of all winter long. The kids are on holidays so if you haven't done it yet it's time to make the summer bucket list. Somewhere on this list, you will need books and I have 6 wonderful books for you which you will definitely want on your summer bucket list to read to your kids.
This post may contain affiliate links. You can read my full affiliate disclosure here.
Summer Bucket List Book Number 1
The first book on the summer bucket list is really cool. I applaud Joanne Liu for this book. It is unique, it is brilliant and it is bible based. Do you want to know what it is? I'll give you a clue. This book is about the first event that happened in the bible. Do you think you have the answer?
Yes, if you guessed Creation you got it right. It is God's Creation. This book about the Creation is for kids 2 to 4 years and it is filled with activities to do with the kids while you read the story. For example " try tilting the book up" "tap the brown" "can you blow the stars across the sky?" You will definitely enjoy this book as part of your summer bucket list.
Summer Bucket List Book Number 2
"Peek a boo" "Peek a boo" "Peek a boo" I see you. Don't you enjoy playing this game with your preschool kids. What about a book with a similar idea for your summer bucket list? Sounds like a great idea? Well, let me introduce you to Peek-a Boo Prayers.
Peek-a-Boo Prayers is a great rhyming lift a flap board book which parents can use to introduce kids aged 3 to 5 years to the amazing promises found in the bible. It has colorful illustrations and really cute rhymes. Imagine reading to your child
"Hello God, I'm so thankful you watch over me everyday." and then underneath the flap it says " Peek-a-boo, God sees you. All the time God sees us. 2 Corinthians 2:17″
There are so many promises in this small book which are worth sharing with your kids and it is a great book to have on your summer bucket list to read.
Summer Bucket List Book Number 3
Have you ever been angry and said something really mean? How about your kids have they been upset and said unkind words to each other or to their friends? What if we tasted these mean words? What would they taste like? In our summer bucket list book number 3, Amelia uses horrible words to her friend and her brother so her mom tells her to taste her words. What happens next is so exciting that you will have to read this summer bucket list book number 3 to find out.
This summer bucket list book number 3 entitled " Taste your words" is written by Bonnie Clark is recommended for kids aged 4 to 8 years and is based on the biblical principle found in Proverbs 16:24, "Pleasant words are flowing honey, sweet to the taste…"
Have your kids learn the power of words and why its important to be kind and think before we speak. This summer add "Taste Your Words" to your summer bucket list. It will truly be a book you and your kids wont forget.
Summer Bucket List Book Number 4
'What if you were created for something so special, so amazing, so big that you could change the world?" That's the question asked by the authors of our summer bucket list book number 4. If your kids are between the ages of 4 and 8, then this book is one you will love to have on your summer bucket list. Its written by Bob Goff and Lindsey Goff Viducich and is entitled Dream Big For Kids.
This book talks about people like the Wright Brothers and Harriet Tubman who dreamed about the amazing things they wanted to do with their lives. It goes on to encourage kids to dream big too because God made each individual for a special purpose. This is definitely a winning book for us as we want our kids to dream big. What about you? Read it as part of your summer bucket list of books it will be worth your time.
Summer Bucket List Book Number 5
If you are looking for music and reading My Sing Along Bible is a great read and musical selection for kids. The book has a summary of the familiar stories of the bible along with a little lesson for kids and a song to remind them of the story.

God always knows the way and he will guide you. What a great example of a message you and your children will be reminded of as you read this summer bucket list book this summer.
Summer Bucket List Book Number 6
One book that you will enjoy this summer as you read is "Crafts from your favorite bible stories." This book will not only help you review bible stories with your kids but will have great craft ideas that you can enjoy all summer. You will enjoy craft such as "the handwriting appears on the wall", "Jonah in the big fish puppet", the tree of knowledge" and many other great crafts so you all can have great summer craft fun.
We hope you will enjoy these books over the summer and don't forget our very own Nate and the Cake storybook. As always feel free to write your favorite books to read in the comments below.