Advent 101: Fun Advent Children's Activities
What is the Advent? What are some advent children's activities? Do you know how to explain the Advent to preschoolers? What are Advent calendars and where do you get them? What do you put in a toddler advent? Well, if you want these and other questions answered continue reading our post Advent 101: Advent children's activities.
What Is The Advent?
According to the Learn religions website, the Advent is a time when Christians make themselves ready for birth of Jesus. So, what are the activities of Advent? Typically this period is celebrated by praying, fasting and repenting. The Advent usually begins on the fourth Sunday before Christmas Day, or the Sunday closest to November 30, and ends on December 24.
As per the History webpage, "it is commonly believed that the church chose this date in an effort to adopt and absorb the traditions of the pagan Saturnalia festival." As a result of this, some Christians believe that Christians should not celebrate the Advent and Christmas as it is a pagan holiday.
If you are a Christian family that does not believe in the birth of Jesus at December 25 then the Advent may not be the celebration for your family. If your family wants to celebrate this season or just wants Christian type activities to do around Christmas time then you can continue reading for all the fun advent children's activities we have to share. For those who don't celebrate the Advent per say, there are some general Christian activities that would still be great to do with your kids so I would encourage you to also continue reading.
So, how do you explain advent season to children? Firstly you can tell children that the advent is a time when Christians prepare for the birth of Jesus. Then you can do advent children's activities as the best way to explain a concept is by doing it.
How Do You Do Advent With Children?
So, the Advent is a special time of year, filled with anticipation and spent reflecting on the coming of Christ and what it means for Christians. But how do we share this joy with our little ones? Here are some tips and ideas for advent children's activities.
The key idea around advent children activities is to keep it simple. Children have short attention spans and can easily become overwhelmed by too much information or too much activity. Advent children's activities should be simple and age-appropriate. A simple Advent wreath or calendar that they can help decorate and use each day is a great place to start.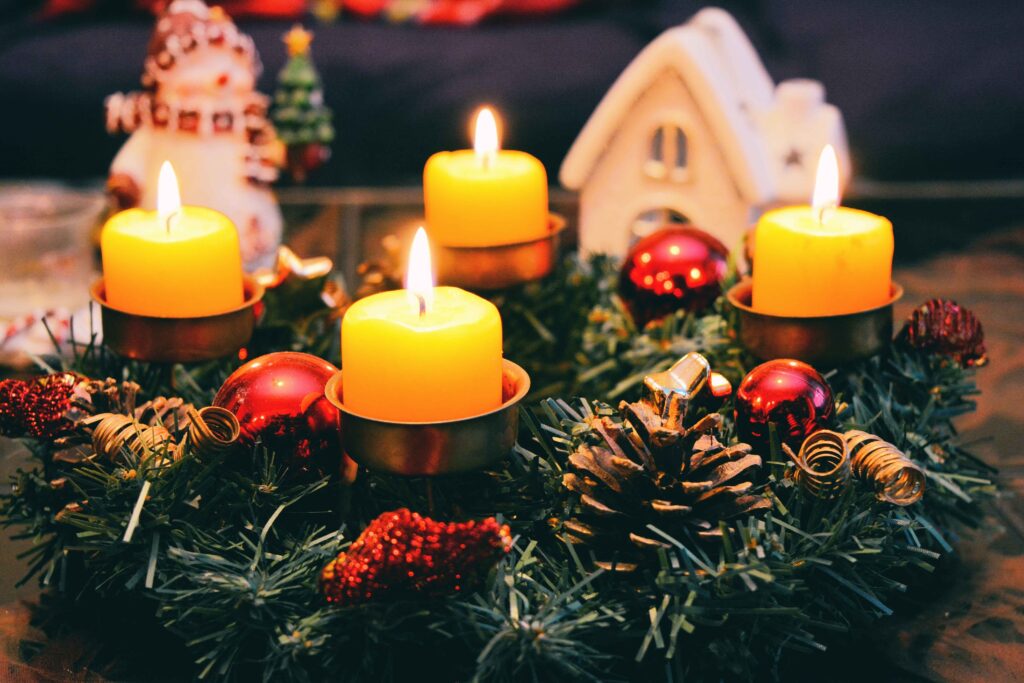 Advent Activities For Kids
Books To Use For Advent Children's Activities
Reading stories is a great way to engage toddlers in the Advent season. There are many wonderful children's books that tell the story of Jesus' birth and the events leading up to it. You can also read stories about the history of Advent and why we celebrate it.
On This Special Night by Claire Freedman is one book about the birth of Jesus from the viewpoint of the animals. The main animals in the story are cats.
"On a silent winter's night, one star burns brighter than all the rest. "That must be a special star," Mother Cat whispers. When Little Kitten and Mother Cat join the animals journeying toward the starry light, they discover that it is a special star indeed — shining with peace, love, and joy on this very special night."
This is a 32 page book for children ages 4 to 8 years.
Song of the Stars is another advent children's activities book for kids 4 to 7 years. It is written by Sally Lloyd-Jones. It speaks poetically of how all the creation waits for the arrival of Jesus. It doesn't tell the exact story about the birth of Jesus so if you are looking for a more traditional retelling of the birth of Jesus this will not be your ideal book. This book focuses more on the anticipation of the birth which is keeping with the concept of the Advent period.
If you are looking for a simple book for kids 1 to 3 years, then Christmas in the manger by Nola Buck may be a good choice to read as part of your advent children's activities. It is a 16 page board book with beautiful artwork and simple language such as
" I am the baby asleep in the hay and I am the reason for Christmas day."
Music To Use For Advent Children's Activities
Music is a powerful way to connect with children and help them remember the meaning of Advent. Singing Christmas carols together is a wonderful way to celebrate the season and teach toddlers about the importance of worship and praise.
A popular Advent song is one by Sue Bleazard called waiting for Christmas. You can view it on her Youtube channel as seen below.
Advent is primarily coming from a Catholic tradition and the you tube channel Catholic icing has an Advent Song for kids which is easy to learn and very catchy.
There are also traditional hymns which talk about the birth of Jesus which you can teach your kids such as " Away in a manger."
Crafts For Advent Children's Activities
Toddlers and kids in general, love to get creative and make things with their hands. You can create simple crafts that help teach them about Advent, such as making an Advent wreath or creating ornaments for the Christmas tree. There are many resources available online for Advent-themed activities and crafts.
Fun Family Crafts website has a roundup of some advent crafts your kids could enjoy during the Advent season.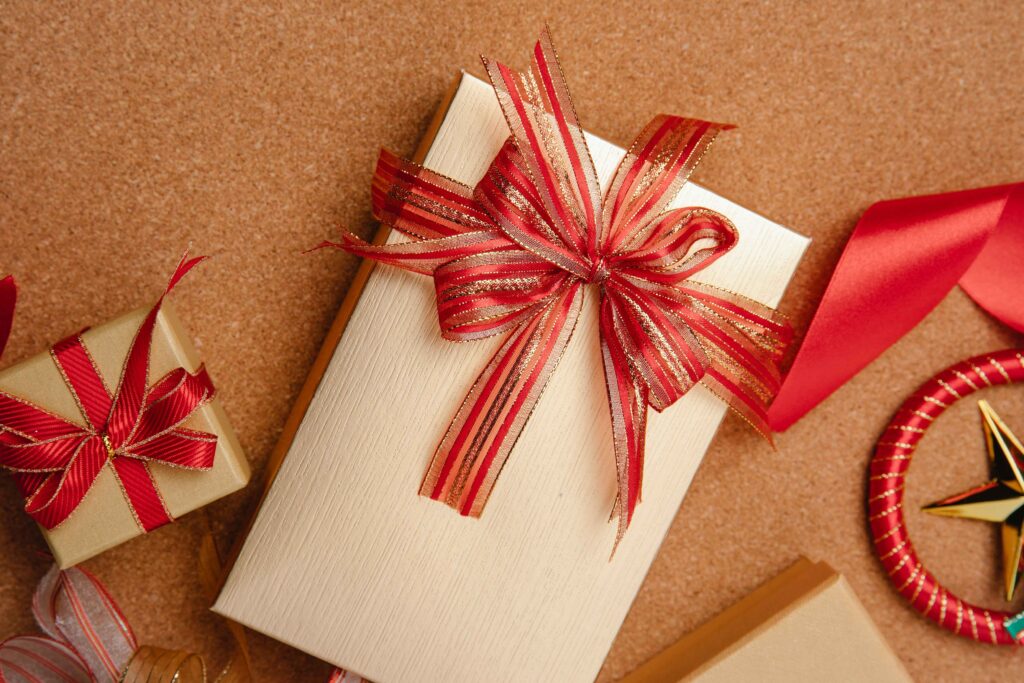 Service And Giving Advent Children's Activities
Advent is also a time to focus on giving to others and serving those in need. You can involve your toddler in simple acts of service, such as making cards for nursing home residents or collecting toys for a local charity. This helps teach them about the importance of generosity and compassion.
This activity is not only for the Advent season so if you are a family who doesn't celebrate this season, this is still an activity that is in keeping with our general Christian beliefs as its always good to do good to others.
The joy of sharing website has some Christmas cards that you could make with your children and spread the Christmas cheer.
Prayer During The Advent Season
Prayer is a central part of Advent and Christmas. You can teach your toddler simple prayers and encourage them to pray with you each day. You can also create a prayer jar or book where they can write down their own prayers and intentions.
This activity is also not specific to advent children's activities. Prayer is important to all Christians so encouraging your child to pray at all times is a great activity to do with your child. If you want ideas for short prayers to teach your child, check out our post of the top 5 glorious & short morning prayers for kids.
Church Services For The Advent Season
Attending church services and community events is one of the great advent children's activities and a way to connect with others and celebrate the Advent season. Many churches have special services and events geared towards families with young children. This is a great activity to introduce your child to the wider community of faith.
Advent Children's Activities
In conclusion, Advent is a wonderful time to share the joy of the season with your children. By keeping it simple, reading stories, singing carols, creating crafts, serving others, praying together, and connecting with the church and community, you can help your child understand the true meaning of Christmas and create lasting memories. For additional ideas you can download Advent calendars such as the one from Focus on the Family. It has readings and activities the family will enjoy. Here is the link to a calendar from a previous year.
Well, that concludes advent 101: advent children's activities. As per usual we would love to hear from you in the comments below.