200 Kids Bible Verse Lunch Box Notes Ideas with Free Printables
It is back to school. Time to pack lunches and don't forget the bible verse lunchbox notes. What? Yes, you read correctly; "the bible verse lunch box notes." These notes are snippets from scripture which help to encourage and remind kids about keeping their minds on God. In this post we will share some of our favorite bible verse lunch box notes. Enjoy.
This post may contain affiliate links. You can read my full affiliate disclosure here.
Why Bible Verse Lunch Box Notes?
Bible lunch box notes are a great idea. They help parents to
Encourage their child
Show their child love while they are away from home
Can be a lunch time surprise making the day more pleasant
Remind kids of God's love
Makes God a continual part of your child's day
Wondering What To Write For Bible Verse Lunch Box Notes?
There are several things one can put in a child's lunch box. The obvious ones are food and drink. There can also be notes of encouragement and love. However, what about spiritual food? Spiritual food filled with encouragement and love. Yes, food directly from heaven's pantry. In your child's lunch box you could have a special prayer, a bible verse or even a short faith based reading.
As they eat they will not only have full stomachs but also they would have fed their mind with the word of God. An easy prayer that you could add as a lunch box prayer is based on a part of the our Father Prayer.
Lord may you help (child's name) not to fall into temptation and please deliver ( child's name) from evil.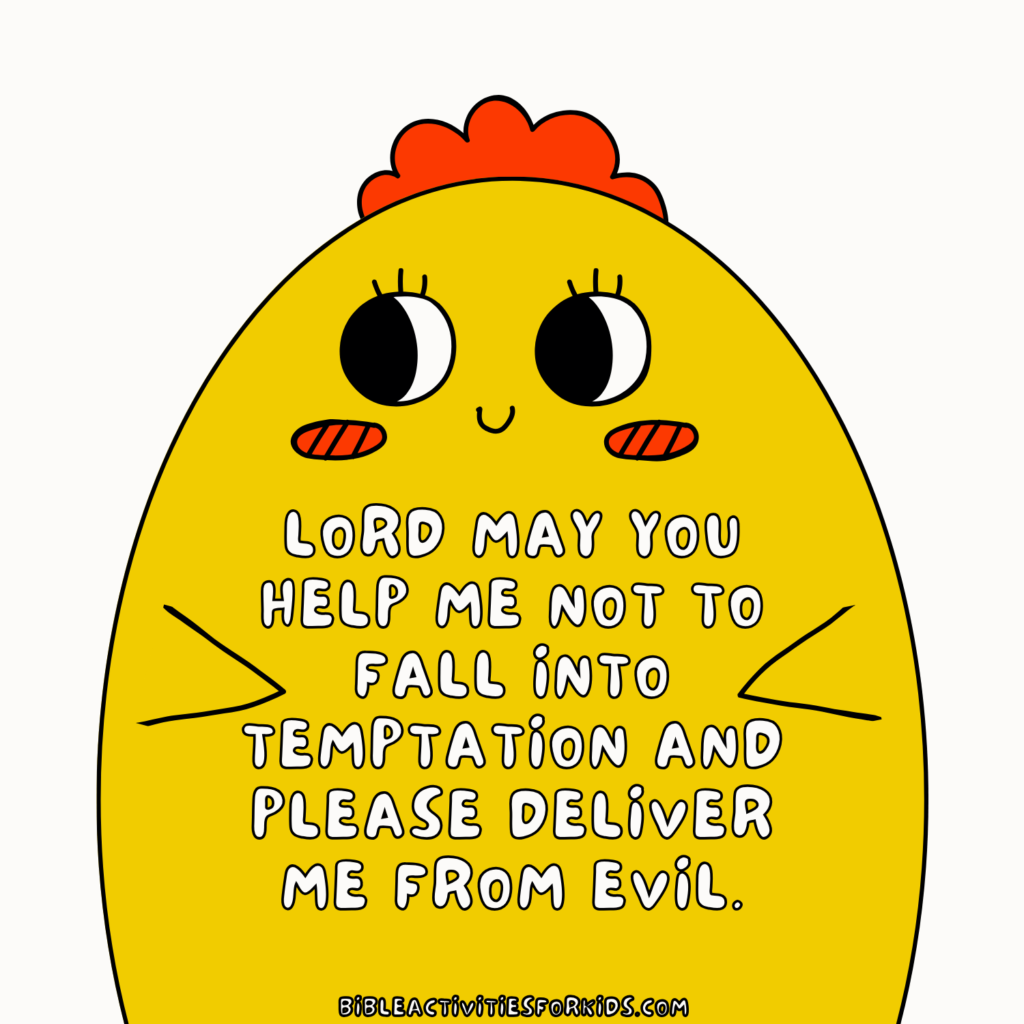 For more ideas of short prayers that you could add to your kids lunch box, take a look at our short morning prayers post. You are sure to find something useful there.
Bible Promises To Use As Bible Verse Lunch Box Notes For Kids
There are many bible promises for children. When children are afraid we can remind them that God promises to be with us always. What is Isaiah 41 verse 10? It's a promise about God being with us always.
"Fear thou not; for I am with thee: be not dismayed; for I am thy God: I will strengthen thee; yea, I will help thee; yea, I will uphold thee with the right hand of my righteousness."
"I am with you always"
When I am afraid, I put my trust in you.
For kids who don't feel confident that they can do a task. There is a promise to remind them that they can go through any situation with God.
What is Philippians 4 13?
" I can do all things through Christ which strengtheneth me."
We also have a kid friendly study on this bible verse to help your children understand what this bible verse really means and how to apply it to their lives. See our post on "I can do all things through Christ."
Free Printable Bible Verse Lunch Notes
Looking for free printable bible verse lunch notes? Well, The purposeful mom Jenn has some great lunch box notes ideas. She has about 6 lunch box notes with sizes of 4X6 and 3X5 which you can download for free. One of my favorite verses is one she has on her list. It is found in Philippians 4: 19
" But my God shall supply all your need according to his riches in glory by Christ Jesus."
When you sign up for Mississippi Mom you will be able to get 20 free printable bible verse lunch box notes.
Some of the verses she has includes Colossians 3:23 which from the New International Version of the bible says;
"Whatever you do, work at it with all your heart, as working for the Lord, not for human masters."
This bible verse lunch box note will encourage your child to do the best work possible in all situations as if the work they are doing is for the Lord.
When kids are tempted to do hurtful things, the next bible verse in Luke 6: 31 will remind them of a key thing which is to
"Do to others as you would have them do to you."
James 1:5 is a great bible verse lunch box note for kids. In school sometimes they may feel they are not smart enough but this verse reminds them that whatever they need to know they should ask God; because he gives wisdom to all who ask.
"If any of you lack wisdom, let him ask of God, that giveth to all men liberally"
These free bible verse lunch box notes are really awesome and worth a try.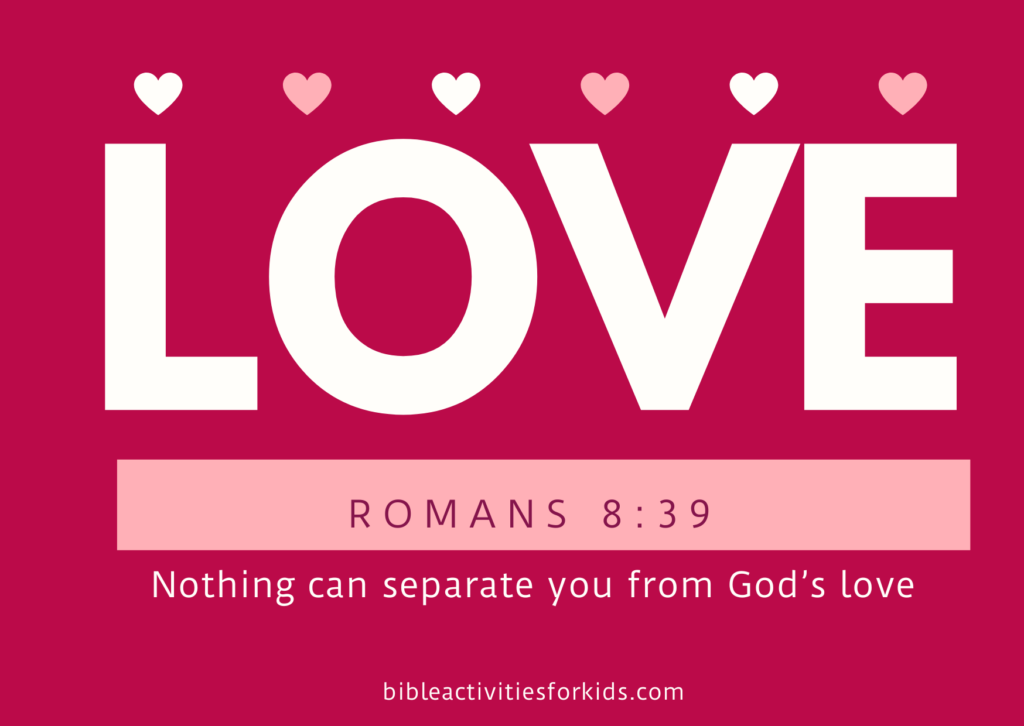 Faith Based Bible Verse Lunch Notes For Kids
If you want encouraging words for your child's lunch box which is bible based but not entirely bible verses then these next lunch box notes ideas are just for you. There are lunch box notes on this webpage with colorful picture notes which are faith based. It features notes based on scripture such as
"You are God's beautiful creation" which is based on the bible verse found in Psalm 139:14 which says
"I will praise thee; for I am fearfully and wonderfully made." This reminds children that they have been made special by God.
If you are looking for a combination of both bible verses and faith based messages, Sara has some on her website The Holy Mess. Here you will find free downloadable bible verse lunch box notes such as
"Be kindly affectioned one to another with brotherly love" then the note "Be a good friend today by…"
Take a look you may find a note or two that you like or you may get some inspiration to create some of your own.
Pureflix Insider also has ideas for some bible verse lunch box notes. They include verses like
"Set your minds on things above, not on earthly things" They suggest having a note along with this bible verse such as
"Remember, God loves you — and his plans are what matter. Don't forget to look above today and to remember His plans for your life."
There is not a printable but you may like the verses they have chosen to use for notes.
Faith Filled Foods For Moms also offers some yummy lunch box notes. Imagine your child opening their box on a test day to a note such as
" I'm praying for your today." Isn't that just encouraging to know that your parent is praying that God will help you today? It's a win for me parents. Do you agree? Why not give it a try?
If you are a busy mom, with limited time you can still get faith based lunch box notes all pre-done. Peter Pauper Press has some cards with lunch box notes. Its called scripture lunch box notes for kids. It has 60 cards in a reusable box with colorful pictures of animals. The cards are made from thick card stock paper and measure about 3 1/4 inches X 3 1/4 inches and have an uncoated backside on which parents can also write their own little note for an added encouragement. The cards have poems, scripture verses and prayers.
Indescribable: 100 tear off lunch box notes about God and science is adapted from the best-selling book Indescribable: 100 Devotions About God & Science, by Louie Giglio. It is a 100 page lunch note booklet with pages that can be torn out and placed in lunch boxes. It focuses on the earth, animals, the human body, the stars and galaxies…and the God who created it all!
Bible Verse Lunch Box Notes and What is Ephesians 4 32?
What is Ephesians 4 32?
"And be ye kind one to another, tenderhearted, forgiving one another, even as God for Christ's sake hath forgiven you"
Bible Verse Lunch Box Notes gives parents the opportunity to say kind words to their child while they are at school. I hope you will take this opportunity to use the free printable bible verse lunch notes we have shared in this post. Let us know in the comments what your experience with bible verse lunch box notes is like.