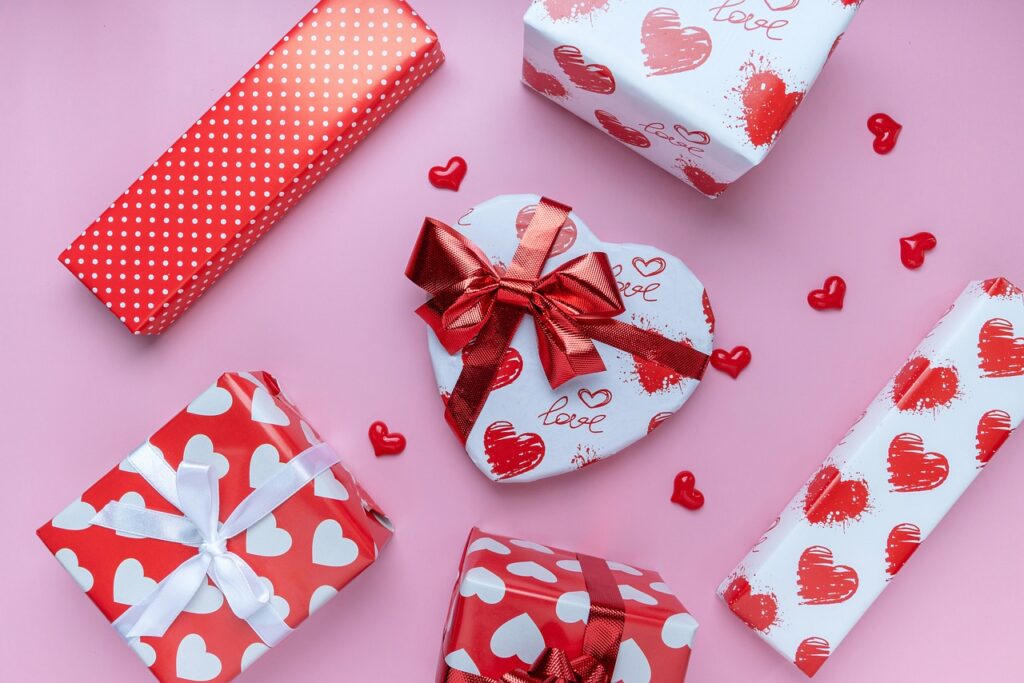 Incorporating Bible verses can be a powerful way to share important values and principles. In this post we will talk about bible verses about love to help teach kids about love. The Bible contains many verses about love that are both significant and suitable for kids. These verses can teach kids about the importance of love, compassion, and kindness towards others. We don't have to wait for Valentine's day to talk about love, instead we can share the love of God everyday.
This post may contain affiliate links. You can read my full affiliate disclosure here.
What Are 5 Verses From The Bible About Love?
There are numerous Bible verses that emphasize love, kindness, and compassion, which are all essential qualities to see in kids. Here are some Bible verses about love that are perfect for kids:
1. "Love is patient, love is kind." – 1 Corinthians 13:4
This verse teaches kids about the qualities of love, it reminds them that love is not just about saying kind words but also shows the importance of being patient and kind towards others.
2. "A new command I give you: Love one another. As I have loved you, so you must love one another." – John 13:34
This verse encourages kids to love and treat others with the same love that Jesus has towards them.
3. "Dear children, let us not love with words or speech but with actions and in truth." – 1 John 3:18
This verse teaches kids that love is not just about saying kind words, but it requires actions that reflect genuine love and truth.
4. "Be kind and compassionate to one another, forgiving each other, just as in Christ God forgave you." – Ephesians 4:32
This verse emphasizes the importance of kindness, compassion, and forgiveness in our relationships with others, mirroring the forgiveness and compassion that God has shown us.
5. "Above all, love each other deeply, because love covers over a multitude of sins." – 1 Peter 4:8
This verse teaches kids the significance of unconditional love, as it has the power to overlook and forgive mistakes and faults.
What Jesus Says About Love Helping Hands Wreath
1. "Love your neighbor as yourself." – Mark 12:31
This verse teaches kids the significance of treating others with love and respect, just as they would like to be treated. It encourages kids to think about the needs and feelings of others.
What does loving your neighbor look like? You and your kids can brain storm and create a "helping hearts wreath". This will include ways in which you can be a good neighbor as God commanded. Ideas include giving a hug or cutting a neighbors lawn. You can find how to create this by visiting the Ministry to Children webpage.
What Verse Says God Loves You
"Let us love one another, for love comes from God." – 1 John 4:7
This verse reminds kids that love originates from God. It teaches them that when they show love to others, they are showing God's love and spreading His goodness in the world.
If your kids love music the Maranatha Kids Youtube channel has this bible verse in the form of a song. You can listen to it and if you enjoy it you could use it as a tool to teach your kids this bible verse.
"At that day ye shall ask in my name: and I say not unto you, that I will pray the Father for you:
For the Father himself loveth you, because ye have loved me, and have believed that I came out from God."
This verse reminds us that because of the Father's love for us we can ask for what we want in Jesus' name. Isn't it awesome to know that we can make our requests know to God?
"But God commendeth his love toward us, in that, while we were yet sinners, Christ died for us."
When sin entered the world, a perfect sacrifice was needed. The blood of animals was not a sufficient sacrifice. The perfect sacrifice had to come from a perfect being who was Christ himself. As a result of his great love for his he chose to be this perfect sacrifice without spot or blemish so that we could have the opportunity to have eternal life. What a great love that God has shown to us.
Other bible verses about love include:
"Hatred stirreth up strifes: but love covereth all sins."
"Give thanks to the God of heaven.
His love endures forever."
Short Bible Verses About Love
What is 1 Corinthians 16 14? It is one of the short bible verses about love.
"Do everything in love." – 1 Corinthians 16:14
This verse encourages kids to approach everything they do with a loving attitude. Whether it's playing with friends, helping others, or completing their schoolwork, doing things with love can make a positive difference.
"Above all, love each other deeply." – 1 Peter 4:8
This verse emphasizes the importance of deep, genuine love towards others. It teaches kids that love should be a fundamental part of their relationships with family, friends, and everyone they encounter.
If you want other short bible verses which your kids can learn, look at our post on printable scripture cards for kids.
Bible Verse About The Love Of God
These verses can be used to teach kids about the power and importance of God's love in their lives. By discussing and reflecting on these verses, kids can gain a deeper understanding of how to show love to others and make a constructive impact in their communities.
Here are some activities to illustrate the love of God for kids. Rebecca has a God's Object lesson for kids post which has an illustration to show kids about God's love.
Julie has a post with fun ways to teach God's love. Take a look and see if any of these interest your kids.
What Is A Good Bible Verse For A Relationship
We all have relationships. Whether it be with family or friends. Kids will have disagreements and a great bible verse for kids to learn is one about forgiveness.
"For if you forgive other people when they sin against you, your heavenly Father will also forgive you." Matthew 6:14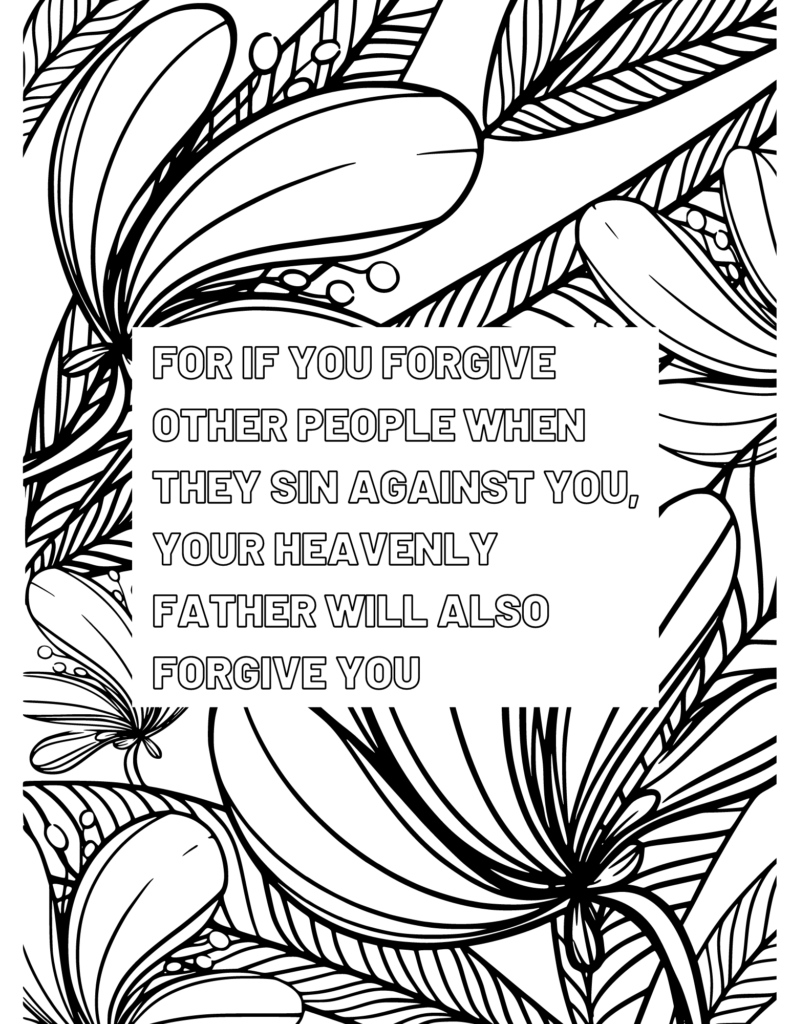 You can download the Matthew 6:14, NIV bible verse coloring page above which we created and enjoy coloring.
Bible Verses About Love
By incorporating these bible verses about love into discussions, daily devotionals, or even artwork, kids can learn the foundations of love and apply these principles in their interactions with others. These verses serve as a guide for kids to understand the power of love and how it can positively impact their lives and those around them.