Free Easter Word Search For Families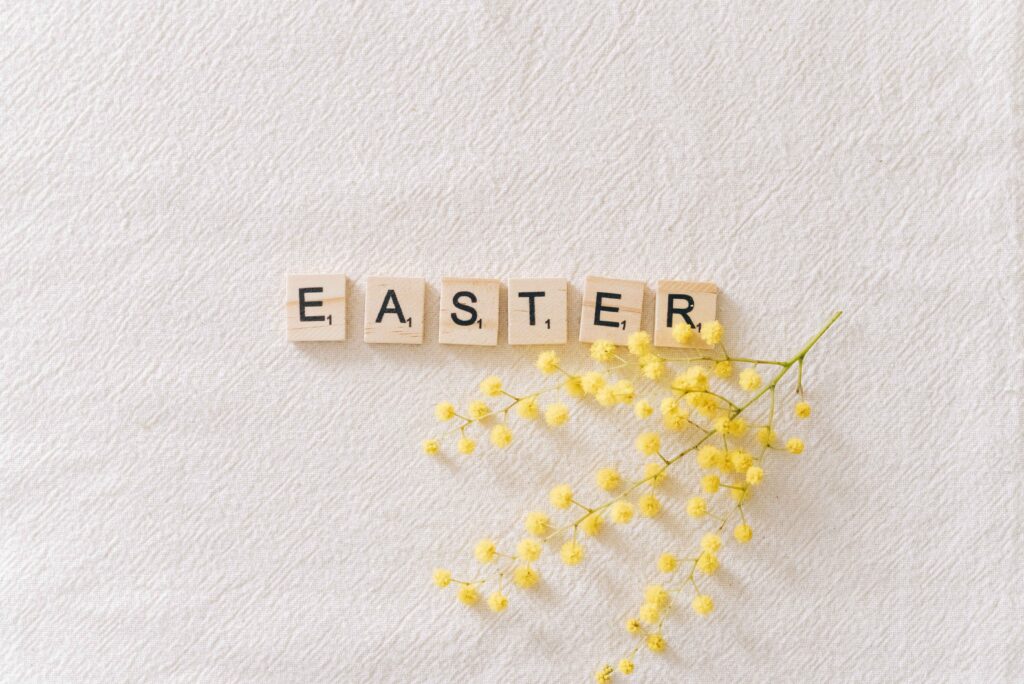 Want a fun indoor activity this Easter? How about doing an Easter word search? An Easter word search is an activity that both adults and kids can enjoy. It's a low preparation activity as all you will need is to print out the Easter word search puzzles, grab pens or pencils and get searching. In this post I will share with you some free Easter word search puzzles so lets get to them.
This post may contain affiliate links. You can read my full affiliate disclosure here.
Benefits Of Doing A Word Search Puzzle
If I haven't mentioned it yet, a great benefit of doing an Easter Word Search is to have fun as a family. Other benefits of doing an Easter word search puzzle as a family include:
Bonding together. Do you remember that the family that plays and prays together stays together? Doing a puzzle will help the family spend some time together.
Increases your kids vocabulary as they become exposed to new words. An Easter word search will increase their vocabulary surrounding Easter.
It can improve spelling as you need to remember the spelling of the word as you search for it in the puzzle. A word puzzle will expose kids to more words linked to the Easter celebration.
Knowledge is increased as some puzzles are thematic so the one can learn about the topic being addressed. Doing a word search will help kids learn more about what Easter is all about.
Decreases screen time. The American Academy of Pediatrics says children should have less than 2 hours of entertainment based screen time per day. Doing a word search can help you meet this goal.
Provides a sense of accomplishment. Have you ever completed a task and got that good feeling inside? That's what will happen when you have successfully finished word search puzzles.
Free Printable Easter Word Search
We have created some Easter find a word searches which have the theme surrounding the crucifixion. These puzzles focus on the people who were apart of the crucifixion story, the names of things which show up in the story as well as body parts that are mentioned. We also have a puzzle with things associated with Easter.
Some of the puzzles are easy while others are a bit harder making it a great group of puzzles suitable for the ability of each family member. You can download all of our Easter word search puzzles and share with your family the story of the crucifixion which is found in Luke 22 to 24 and is essential to learning about the message of Easter.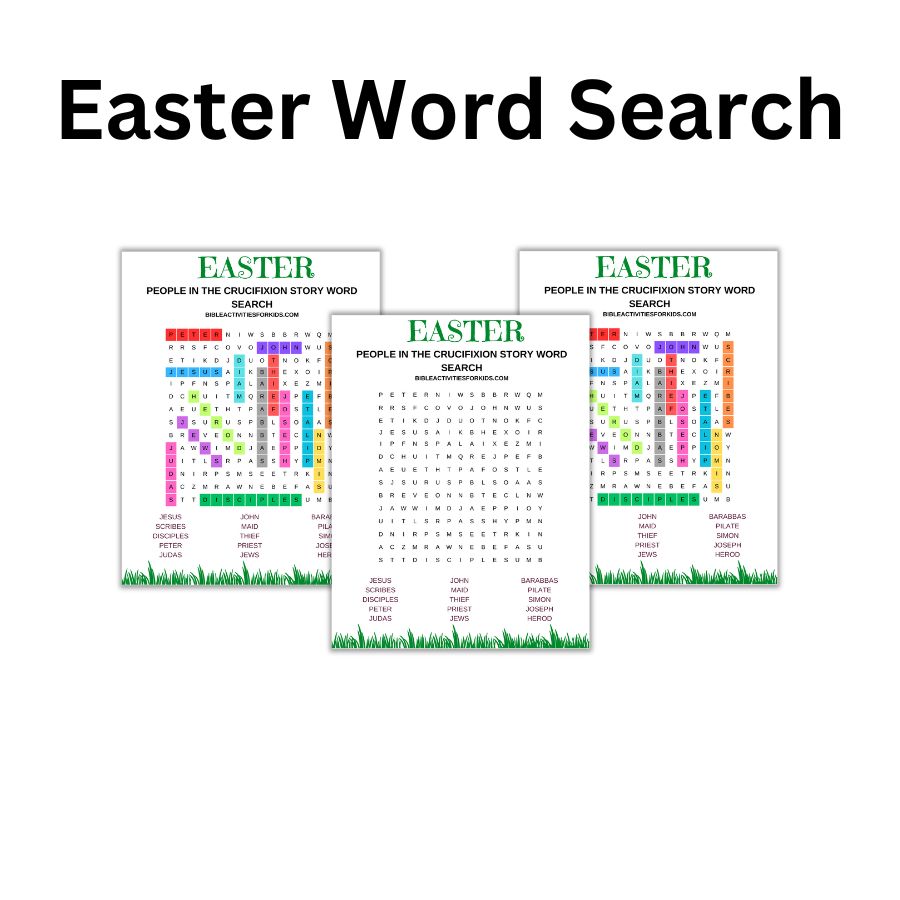 Fantastic Easter Printables
There are several options for printable Christian Easter word searches. Stacy Fisher on the Spruce crafts has her word searches listed based on the grade level of the child. She also has some religious word searches. As you look for bible Easter word search puzzles you can also find you may also want other types of easter free printables. The courageous christian father blog also has several printables linked to Easter.
In addition to having a family game time with these Easter printables you can also invite others over to share in the fun. You can use them for a church activity; you can add the word searches to your Easter gift baskets or use them when travelling during Easter to see family or friends.
Whatever you choose aim to keep the real meaning behind the holiday in mind and try to share the story of Jesus' love for humanity during this holiday as it is an ideal time to make the gospel known. As always don't forget to share with me your word search game night experience in the comments below and if you enjoy the Easter word search keep it as a family activity and use our bible word search puzzle.